By Chris Wyper, Director, Global Industry Strategy, Retail + Consumer Goods at Talkdesk.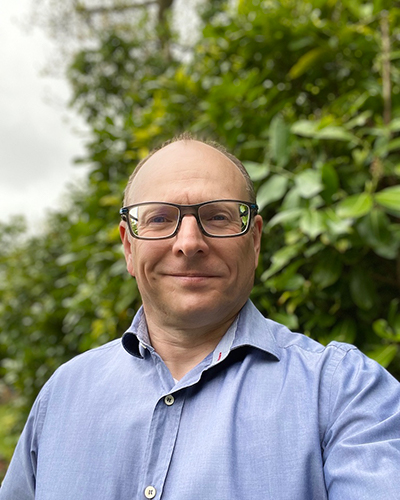 When it comes to connecting with brands, Gen Z consumers (born 1997-2012) are increasingly expecting ease and convenience. A Talkdesk Research report recently discovered that while 88% of Gen Z consumers are loyal to 5 or fewer companies, nearly a third (31%) have become loyal to a new company in the past year. As this cohort's buying power grows, brands are faced with both opportunities and challenges when it comes to attracting and retaining their custom.
Constant digital interaction
Whereas Millennials (born 1981-1996) navigated various digital transformations during their childhood and teenage years, Gen Z are unlikely to remember a time before the internet. In 2018, 45% of teens said they used the internet almost constantly. Four years on, the majority of these teens are now adults with growing buying power and influence.
When interacting with brands, Gen Z are unlikely to make conscious choices around the channels they use, instead wanting to engage in the manner that suits them at any given moment. Although human-based support is still seen as valuable by younger demographics for complex queries, Talkdesk research found that 58% of Boomers (born 1946-1964) prefer to use the phone for customer service, compared to just 27% of Millennials and 24% of Gen Z. This highlights the importance of brands connecting via all channels in order to ensure good customer experience (CX).
Replacing legacy systems
Although Gen Z consumers are more open to using artificial intelligence (AI)-powered technology, they are less willing to forgive poor CX. Talkdesk research found that 54% of Gen Z and 56% of Millennials claim to have stopped buying from a company in the past year due to an instance of poor customer service. This is in notable contrast to just 37% of Boomers. For brands, this sentiment highlights the importance of replacing siloed legacy systems with advanced technologies designed to connect all channels, teams and data from across an organisation to resolve queries for this digitally savvy generation.
Embracing AI and automation
For businesses looking to meet the needs of their Gen Z customer base, a cloud-based contact centre, equipped with AI-powered technology is essential. Not only can these more advanced systems help deliver seamless CX by connecting all customer touch-points, they can also be used to gather and analyse customer insights. Over time, this can help organisations better understand customer preference and habits, as well as more intelligently handling their queries.
Driving efficiency
With customer demand and priorities constantly evolving , running an efficient contact centre is not easy. The ability to automate routine tasks with AI-powered tools can streamline previously lengthy processes for both agents and customers.
Self-service tools can free up agents to focus on more complicated requests – such as managing queries that need greater empathy. With this in mind, many contact centres are beginning to take advantage of human-in-the-loop technology, which removes the barrier for organisations, especially smaller ones, to adopt AI. With no coding and no data scientist expertise required, contact centre agents can become AI trainers simply using their own product and customer knowledge.
As we've seen, ease and convenience are two fundamental factors driving Gen Z – no matter the channel they choose to use. To deliver exceptional customer service it's therefore essential that all digital touchpoints are connected, with customers able to resolve their query or issue as quickly as possible. By embracing AI and automation, brands will empower their contact centres to ensure Gen Z's expectations are not only met, but exceeded.
About
Talkdesk is a global cloud contact centre leader for customer-obsessed companies.
Chris Wyper is Director of Global Retail Industry Strategy at Talkdesk. With more than 25 years working across the retail and consumer goods industry, he has held senior positions defining and executing strategic transformation across grocery, wholesale and luxury retailing. For the last 5 years, Chris has helped shape the strategic direction and focus of technology companies as they align with industry verticals.