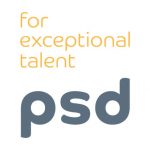 Website PSD Group
Newcastle or Glasgow £70,000 – £75,000 + 15% Bonus + Excellent Benefits
This organisation is going through a period of positive transformation and as part of this they are seeking a Resource Planning Lead to join the senior leadership team. This individual will be tasked with how all aspects of resource planning are conducted across their contact estate with employees in excess of 2000FTE .
The key aspects of this role include:
Review and design of a robust resource planning capability to deliver customer excellence
Providing all aspects of long-medium-short / intraday planning for a contact centre team of c2000+ geographically spread
Extensive stakeholder engagement to build a connected resource planning strategy across internal departments and external customers
Leading and developing a team of planning professionals – the current team is c 15 onshore & offshore
Delivering performance improvement by the robust delivery
Fostering a customer centric culture in collaboration with the Customer Service Director
Delivering continuous improvement initiatives across the unit
This is an outstanding opportunity for someone who has experience of contact centre planning, coupled with a great time to join this well respected organisation.
To apply contact Rob Dermott, Head of Planning and Headcount Operations (Resource Planning) Rob.Dermott@psdgroup.com