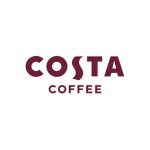 Website Costa Coffee
Planner FTC (6 months)
Organisation: Costa Coffee
Contract Type: (6 months)
Business Area: Support Centre – Costa Express Field Support
Planner – Costa Express Loudwater – FTC (6 months)

As a Planner at Costa Express, you will plan for Field Services team. This includes the planning of new machine installations, Customer training, reactive engineer callouts and planned maintenance visits. You will provide a world-class Costa Express experience to all Customers, as well as operational teams, working to and exceeding service level agreements (SLAs).
A bit about us…
At the heart of Costa Coffee are our values; we believe in Passion, Warmth, Trust and Courage. We are the No 1 coffee brand in the UK and as part of the Coca-Cola Company, we're on a journey to be the worlds most loved coffee brand. We've come a long way from the Costa brothers first roastery in 1971, today we are a total coffee company that delivers great coffee to our consumers all over the globe. Costa are proud of our collaborative and inclusive workforce, who continually unlock new growth potential.
A bit about the role…
In Costa Express, the effective planning of our Field Services teams is key to the continued success of our business. It's a demanding role, but also an incredibly rewarding role because you can clearly see the value that you add every day. As an Express Planner you'll be…
Taking accountability for the planning and scheduling of a Field Region in entirety utilising the current Costa Express Service Management System
Developing a thorough understanding of our business planning priorities
Ensuring all work is planned effectively based on geographical efficiencies
Proactively identifying, and working collaboratively with Field Services Management to improve ways of working
Ensuring that the field team's working days are optimised, and results are aligned to agreed SLAs
Ensuring all planned work is completed within agreed deadlines
Communicating regularly with key stakeholders
A bit about you…
Ideally, you'll have previous planning experience although this isn't essential. You'll have great customer service skills and will enjoy working in a fast-paced environment. We are also looking for the following from you…
You're a creative thinker with the ability to identify innovative business solutions and get them implemented
You're always looking for opportunities for efficiency improvement and more productive ways of working (a can-do attitude)
You'll be a team player with a pro-active approach to problem-solving
You'll be proficient in the use of MS Office, particularly Excel
You'll have experience of working in a fast-paced environment, with an ability to adapt to changing priorities
You'll be flexible and happy to work shifts which cover the operational hours of the team, to include working 1 in every 4 weekends
What we can offer…
Competitive Salary
Join the Costa Pension & BUPA Healthcare Scheme
25% discount off Costa Coffee – but free when you're working of course!
Incentives, bonus, development and career opportunities
At Costa Express we celebrate Inclusion and Equality; we believe everyone should bring their true self to work. We advocate collaboration and transparency and embrace differences in all that we do. #nowisthemoment to join.