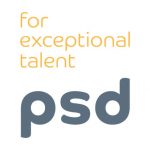 Website PSD Group
Midlands ( with flexibility)   £110,000 + Car Allowance + Extensive Benefits
As a Director Operations, you'll manage a team of four senior leaders and more than 250 colleagues including managers (and frontline customer care / coaches) working across all aspects of the front line estate including supported housing. The aim of this role is to ensure a positive impact on the lives of customers and communities and ensures this progressive organisation is providing the right homes whilst delivering a great customer experience.
This role is pivotal to leading the strategic direction and delivery of the field based customer care / coaching model which works closely will customers across key areas of social landlord responsibility; from ensuring homes are maintained, customer wellbeing, conflict resolution & ASB, through to digital adoption and community support.
In this Director role, you will deliver performance targets for the neighbourhood directorate and inspire your team to deliver outstanding customer experience. Being a senior leadership position, key aspects of this unique and rewarding role will include:
· Input and delivery of the ongoing neighbourhood strategy
· Setting clear, accountable performance measures to lead & ensure the team reaches its full potential – a team of over 250 colleagues through a management structure
Accountability for all aspects of the customer agenda and customer engagement strategy and their delivery both internally and externally.
Budget planning and delivery
Further development the customer offering, innovation, and value proposition
Developing the supported housing model to deploy consistently across all localities
Identify and manage key risks for all relevant activities.
Identify, build, and manage strategic relationships with key stakeholders both internally and external to the business which includes local authorities.
Experience
Proven Management and/or relationship management experience at a senior, strategic level role, ideally within the affordable housing, social care or vulnerable customer sectors
Ability to lead change effectively and foster a culture of continuous improvement through your team
Proven experience of exceeding targets, KPI's SLA's, in a quality led, legislative compliant environment.
Extensive experiencing of managing operational customer service teams across geographical areas
Strong strategic and customer focus with a clear understanding of the wider issues impacting the relevant markets.
As this is customer facing role, the expectation is that you will spend part of your time at the heart of your team travelling across the housing 'estate' and regions to ensure a full understanding of what is required to put customers at the heart of the Neighbourhood initiative. This role covers Midlands, South Central England and Avon. This is an excellent opportunity to join a progressive and growing HA and develop your career to its full potential.
To apply for this position please contact Rob Dermott, Head of Planning and Headcount Operations (Resource Planning) Rob.Dermott@psdgroup.com