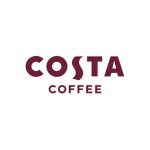 Website Costa Coffee
Contact Centre Advisor
Organisation: Costa Coffee
Contract type: Permanent
Category: Support Centre – Customer Service / Guest Relations
37.5 hours a week – £24,000 per year
As part of the Costa Express Contact Centre you play a vital part in providing world class experience to our Partners, Customers and our Operational teams. We're not looking for a body to fill the role, we're looking for someone with passion to deliver an excellent customer experience.

A bit about us…
At the heart of Costa Coffee are our values; we believe in Passion, Warmth, Trust and Courage. We are the No 1 coffee brand in the UK and as part of the Coca-Cola Company, we're on a journey to be the worlds most loved coffee brand. We've come a long way from the Costa brothers first roastery in 1971, today we are a total coffee company that delivers great coffee to our consumers all over the globe. Costa are proud of our collaborative and inclusive workforce, who continually unlock new growth potential.

Here at Costa Express we have over 10,000 machines worldwide. Through our world leading innovation, we have revolutionised the coffee-on-the-go market. We aim to be trend setters, who exceed customer expectations. In a fun and friendly environment, our DNA is to challenge ourselves and be passionate about our legacy.

A bit about the role…
Talking to our partners, you will be part of the smooth running of Costa Express Operations, ensuring we support our partners with expert knowledge and support.
Answering inbound calls, providing technical support to help fix Costa Express Machines and assistance in restocking machines.

Pro-active outbound calls to fix machine
Take ownership of customers queries through to resolution
Build strong communication links between various Costa Express colleagues and departments.
Be part of a customer committed team.
We serve our customers Monday to Sunday, 7am – 6pm, 365 days a year. Shifts will vary between this time, working 5 days out of 7

1 in 3 weekends are compulsory (Saturday & Sunday)
A bit about you…
Delivering excellent customer service comes as standard with every customer. As a Brand Ambassador you ensure 100% commitment, striving to support the customer with service excellence, you'll also have:
Telephone based Customer Service Experience
Desire to deliver exceptional service for the customer every time
Ability to proactively engage with Costa colleagues.
A can-do attitude – always looking to improve ways of working and yourself
Excellent time management – every minute counts
Ability to be flexible across tasks and time if required
Excellent Computer skills

What we can offer…
We're on an exceptional adventure and can offer a truly purpose led career with flexibility to suit your personal needs. In addition, you will benefit from the below:
BUPA Healthcare
Costa Pension Scheme
Bonus Scheme
25% staff discount, including endless free coffee onsite at support office
33 Days Holiday
Cycle To Work scheme
Location – Loudwater
This role is primarily office based however we are currently operating a hybrid way of working, which means our staff work a mixture of shifts remotely as well as in the office.

At Costa Coffee we celebrate Inclusion and Equality; we believe everyone should bring their true self to work. We advocate collaboration and transparency and embrace differences in all that we do. #nowisthemoment to join
CC2019